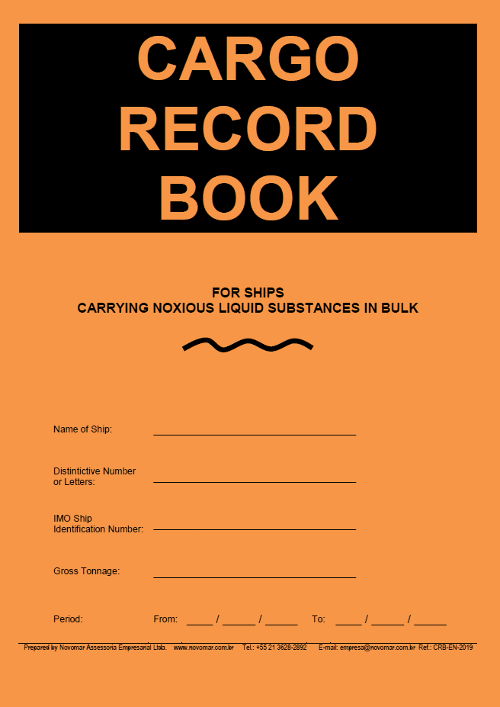 The following pages show a comprehensive list of items of cargo and ballast operations which are, when appropriate, to be recorded in the Cargo Record Book on a tank-to tank basis in accordance with regulation 15.2 of Annex II of the International Convention for the Prevention of Pollution from Ships, 1973, as modified by the Protocol of 1978 relating thereto, as amended. The items have been grouped into operational sections, each of which is denoted by a letter.
DESCRIPTION
REQUIRED DOCUMENT
DESCRIPTION
Content Of Course
Loading of cargo
Internal transfer of cargo
Unloading of cargo
Mandatory prewash in accordance with the ship's Procedures and Arrangements Manual
Cleaning of cargo tans except mandatory prewash (other prewash operations, final wash, ventilation, etc.)
Discharge into the sea of tank washings
Ballasting of cargo tanks
Discharge of ballast water from cargo tanks
Accidental or other exceptional discharge
Control by authorized surveyors
Learning Process:
The training will be a combination of theoretical lessons and practical exercises.
Course Certificate:
A Certificate of Completion is given to each candidate who fulfills the Course.
REQUIRED DOCUMENT