LIQUID CARGO HANDLING SIMULATOR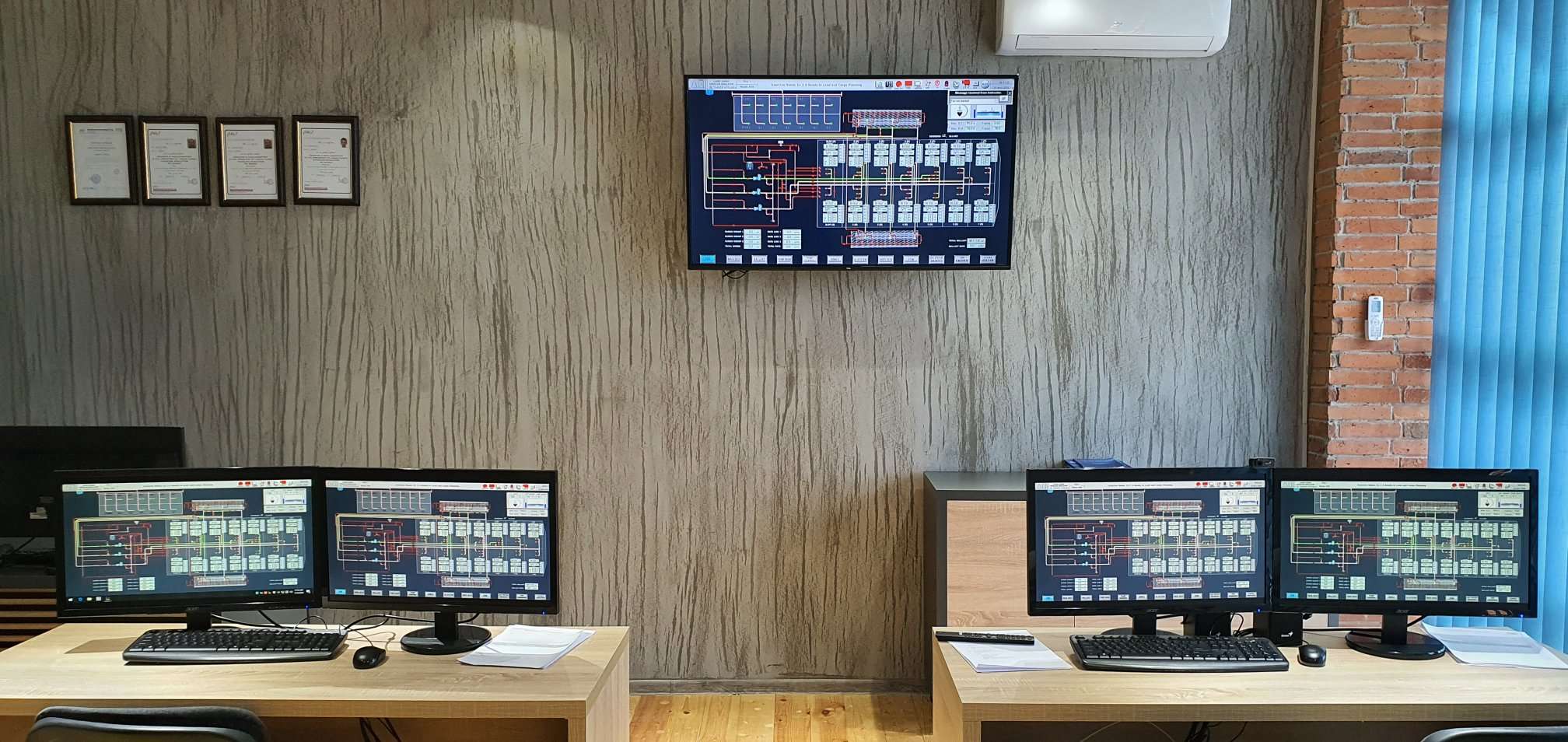 The ARI Liquid Cargo Handling Simulator has certified from DNV and NI to the highest Class A Standard. The Simulator creating compelling real-time visualizations, comprised of trainee stations, fully networked with an instructor station and arranged in a classroom type setup. Simulation-based on high-end models as Crude Oil Tanker (Aframax), Chemical Tanker IMO type II & III , equipped with Main Cargo Centrifugal , Electric Hydraulic driven Framo, and Ballast Centrifugal, Electric driven Pumps.
DESCRIPTION
REQUIRED DOCUMENT
DESCRIPTION
Content Of Course
Acquaintance with the tanker, its mechanics and systems;
Systems and Installation management training;
Studying the parameters of the monitoring system;
Studying the parameters of disaster prevention and registration system;
Training of the correct implementation during standard cargo ballast operation and emergency situations;
Studying the interaction of the ships and cargo terminal: cargo transfer system, cargo storage on the shore, shore equipment and devices;
Study of the major questions of operation and safety.
Handling of the ship's ballast;
Trim, Stability, Load;
Preventing the environmental pollution with oil;
Familiarization with tanker, its systems, tanker systems servicing at handling level;
Professional level of technological operations on tankers.
Learning Process
The training will be a combination of theoretical lessons and practical exercises
Course Certificate:
A Certificate of Completion is given to each candidate who fulfills the Course
REQUIRED DOCUMENT