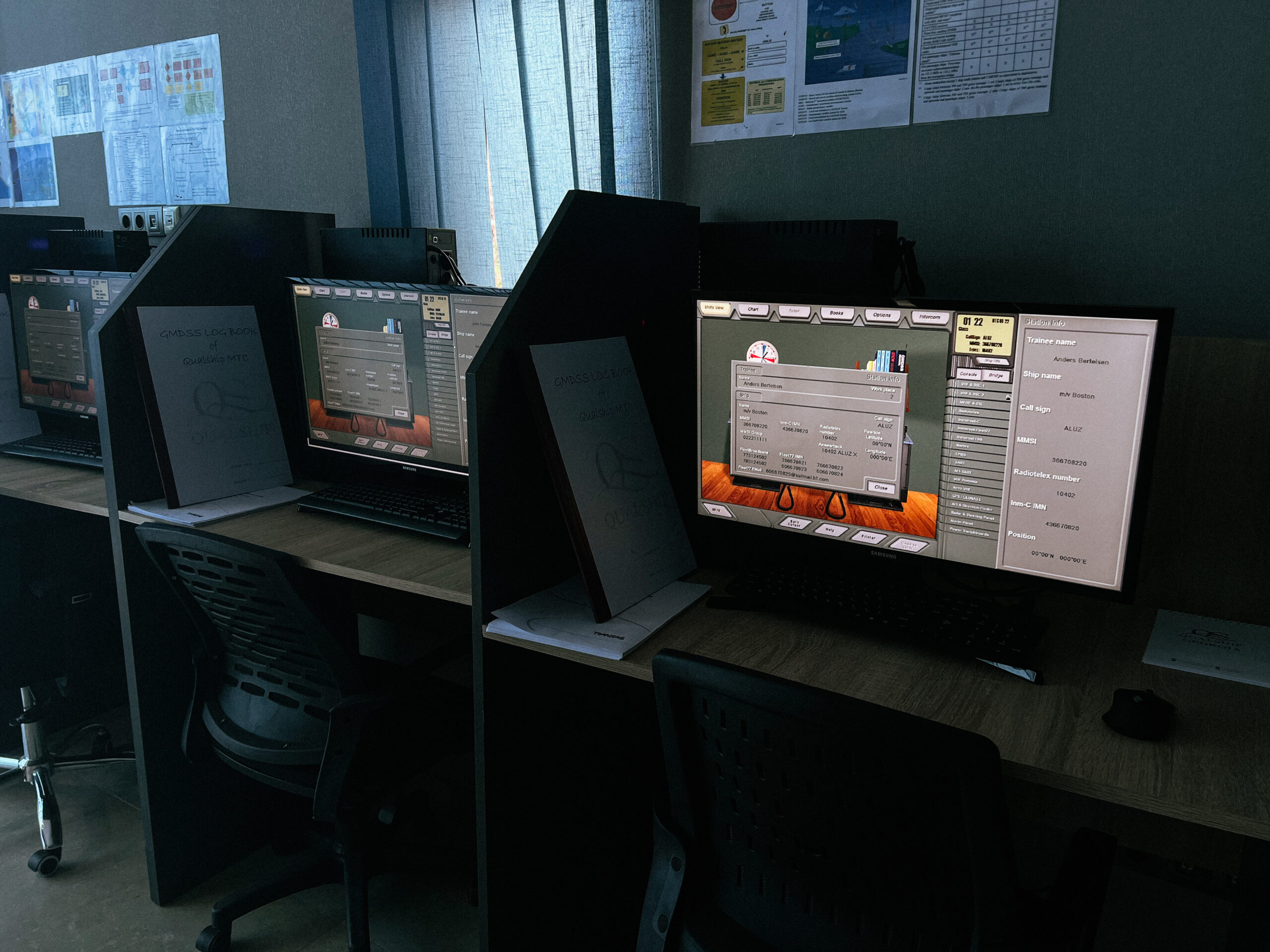 The Global Maritime Distress and Safety System (GMDSS) is an international system which uses terrestrial and satellite technology and ship-board communication equipment for alerting shore base rescue authorities and other ships in the immediate vicinity in the vent of a marine distress. It is therefore essential that the relevant officers on board are familiar with its capabilities and know how to use it in an emergency.
DESCRIPTION
REQUIRED DOCUMENT
DESCRIPTION
Content Of The Course
– Organize search and rescue radio communication, including procedures described in IMO IAMSAR guidebook; .
– Eliminate possibility of sending false distress message and procedure how to cancel false distress message; .
– Know ship reporting systems; .
– Know radio consultancy in medical emergency; .
– Know preventive actions to ship and ship's crew safety with relation to danger connected to radio equipment including danger from electrical and non-ionizing radiation; .
– Apply International Code of Signals and Standard Maritime Communication Phrases ( SMCP ); .
– Know oral and writing English language, to be able effectively exchange information, which is important for safety of life at sea; .
– Ensure radio operations in following emergency situations; .
– Abandoning of ship; .
– Fire on board; .
– Action in partly or complete damage to ships radio equipment; .
– Know how to work with GMDSS equipment; .
Learning Process:
The training will be a theoretical lesson. .
Course Certificate:
A Certificate of Completion is given to each candidate who fulfills the Course. .
REQUIRED DOCUMENT